To foreign students studying abroad at a Japanese university
We are seeking system developers to expand our business.
Hiring requirements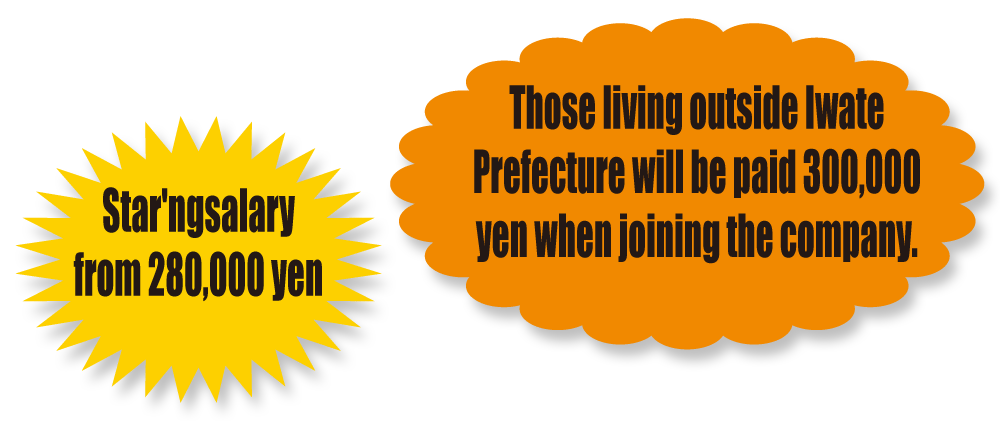 Currently belonging to Faculty of Science and Engineering and who have computer system development technology. Even those who are not in science and engineering department can enter if there is technical knowledge related to computer system development.
(Please contact in advance)
Language correspondence
Basically you can have a daily conversation in Japanese
To have conversation or document ability other than Japanese, such as English or Chinese
Health condition
Being healthy. A medical examination is essential for judgment of recruitment.
Request for technology and knowledge (It is information added to recruitment conditions, it will be information on judgment of salary calculation and recruitment, it is not mandatory.)
○ Programming language
VB.Net,C.Net,JavaScript,Python,PHP
Those who have knowledge and skills in C language will be added as basic wages as professional wage.
○ Database
SQLServer,PostgreSQL,Oracle,IBMDB2
○ Operation Other
General setting and operation management of Windows server OS
General setting and operation management of Linux server OS
Network knowledge (TCP-IP), VPN router configuration
Adoption procedure
We will notify you about adoption as a result of entry sheet submission, general written exam and interview, officer interview.
Benefits for recruitment
Those living outside Iwate Prefecture will be paid 300,000 yen when joining the company.
It can be used for expenses such as relocation and housing contracts.
Conditions such as salary after adoption
Basic salary (salary paid regularly every month)
From 262,670 yen (including overtime allowance for 20 hours, however payment will be made without overtime)
Overtime pay
For over 20 hours a month, it will be separately paid.
Transportation expenses
When using public transportation to commute, we will provide transportation expenses. (With upper limit)
Bonus
It may be paid according to performance.
Information on employment
5 days a week working, Sunday and national holidays closed
On Saturday we go to work alternately. Saturday attendance allowance will be paid.
In addition to user support, the secondary objective is to improve skills by using it for the time of technical training in your favorite field if you can afford it.
---
Other information
We cooperated with Iwate University etc. to develop activated carbon of corn and obtained manufacturing patent. We manufacture at import production factory in China Dalian, import and sell.
There are business trips such as meeting in the field one to two times each year. If you are in the northeastern part of China, you can also go home while traveling. For non-business dates, we will use paid holidays, but it can be said that the benefits of airfare are burdensome to the company.
Our suppliers
Nojima Corporation(home appliance mass retailer, Kanagawa)
Coop Aizu (Circulation retail industry, Fukushima)
Seijirou (Eating out chain, Iwate) In addition
It is a typical user of the time and attendance management system.
Business partner
IBM Japan, Ltd.
TOSHIBA TEC CORPORATION
Hitachi Systems, Ltd.
CYBERLINKS CO.,LTD. (Wakayama Prefecture TSE Listed Companies)
Corporate Outline
Establishment 1988/10
Capital 14 million yen
Sales of 160 million yen
Number of Employees 6
Representative Director and President Kodama Akira
Major shareholder
Akira Kodama, Hisashi Sato, CYBERLINKS CO.,LTD.
Conditions for joining the company
We will submit a secret obligation contract and a third party's warranty contract in relation to security etc.
Corporate philosophy
It is desirable for each person to master their own technology and to become a consultant in the future. Our customers have many annual sales of 10 billion yen class in the area, and because of high system investment and technical level, we have reasonable knowledge and skill required. On the contrary it can be said that it also leads to individual skill improvement. In fact customer satisfaction and evaluation are high. We constantly believe that companies and employees will grow by challenging new technologies.
Improve yourself, Improve people, Improve your company
Representative Director and President Akira Kodama